Moving to Monterrey, Nuevo Leon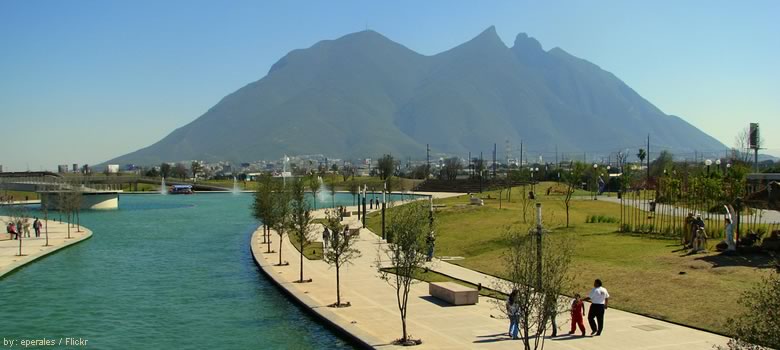 Of interest when moving to Monterrey:
Best Schools in Monterrey
American School Foundation, Colegio Inglés, Brillamont, Irish Institute, CECVAC, Liceo Anglo Francés, Tec de Monterrey, UDEM, UANL, UR.
Best Places to Visit in Monterrey (click)
Bioparque Estrella, Paseo Santa Lucía, Macroplaza, Grutas de García, Bioparque Estrella, Arena Monterrey
Museums in Monterrey (click)
MARCO museum, Mexican History museum, Glass museum, Planetarium Alfa, Obispado, Chipinque.
Shopping in Monterrey (click)
H-E-B, Wal-Mart, Price Costco, Office Depot, Home Depot, Plaza Fiesta San Agustín, Valle Oriente, Sears, Zara, Liverpool.
Best Restaurants in Monterrey (click)
El Granero, El Muelle de al Lado, Kampai, Pollo Loco, McDonald's, Subway, Pizza Hut, Little Caesar's, Starbucks Coffee, Chili's, Applebee's, Oriental Wok, Sushi Itto
Best Hospitals in Monterrey (click)
Hospital San José, Hospital Santa Engracia, Christus Muguerza, Doctor's Hospital.
Life and Sports in Monterrey (click)
Rufino Tamayo Park, Huasteca, Paseo Duendes, Sport City, Club Campestre, Casino del Valle, Alpino Chipinque, Tigres, Rayados, Sultanes.
An industrial, modern city, Monterrey has a population over 4 million people, and is located just 200 km south of the U.S. border. Its metropolitan area is integrated bye Apodaca, Escobedo, Guadalupe, Santa Catarina, San Nicolás de los Garza, and San Pedro Garza García, among other municipalities.
It is situated in the northeast region of Mexico, and has important connections with cities like Saltillo, Nuevo Laredo, and Reynosa, plus direct flights to cities like Dallas, Houston, or San Antonio.
Monterrey has a semi-arid climate with very hot weather in summer reaching 104 &deg F (40 &deg C) or more for three consecutive months, being one of the warmest major cities in Mexico.
Monterrey is an industrial city that welcomes every day businessmen from all over the world. FEMSA, CEMEX, Grupo Alfa, or Cerveceria Cuauhtemoc are just a few examples of major, successful companies in the city.
If you are moving to Monterrey
You are about to live in a modern city full of passionate, hard working people.
You will find many theaters and movie houses; museums like the MARCO;
attractive destinations such as Bioparque Estrella or Paseo Santa Lucía;
places to shop like Wal-Mart or Galerias Valle Oriente;
and great hospitals such as Christus Muguerza or the recently inaugurated (Feb 2011) Doctor's Hospital, the biggest hospital in Latin America.
You will also find churches of all denominations in Monterrey: Catholic, Protestant, Jewish, Buddhist, etc.
You'll definitely find your favorite food and restaurants in Monterrey. There are great local restaurants like El Granero, the famous Pollo Loco, or El Muelle de al Lado with its delicious shrimp tacos; globally known franchises such as McDonald's, Applebees or Pizza Hut; and restaurants from all over the world and for every palate.
When it comes to exercise and sports in Monterrey, you can always go jogging at Paseo Duendes, or biking at Rufino Tamayo. You would also love to walk uphill through the "veredas" at Chipinque, surrounded by beautiful trees, with the occasional squirrel passing by. There is a great golfing course at Valle Alto, several modern gyms like Sport City, and sports clubs like Casino del Valle. Sports fans, remember Monterrey is home to professional soccer teams Tigres and Rayados, plus professional baseball team Sultanes.
Moving with kids to Monterrey
Remember to think about the distance to your workplace or your kid's school when looking for a house in Monterrey.
There are internationally recognized schools in Monterrey such as the American School Foundation, Colegio Inglés, or the Irish Institute, which are bilingual (English, Spanish) among many others.
Best Places to Live in Monterrey
Great places to live include for example
Colonia del Valle, San Agustín, Valle Oriente or Cumbres
.
Cost of living in Monterrey
The average monthly cost of living in Monterrey, considering a middle to upper class family lifestyle, ranges from $3217 to $7322 USD.
Monterrey is a beautiful city full of opportunities. We are sure this information will result useful, and we are glad to assist you in your future move to Monterrey.